Now Available!
When the small plane she's in crashes into the Mediterranean Sea, high school senior Natalie Raider disappears. Her friends and family assume she's lost. Then she reappears, almost 30 years later…and she's still somehow 17 years old.
But the world has gone on without her, leaving her completely out of place and isolated. Gone is big hair that entraps low-flying bird species; gone are stirrup pants and The Smurfs; gone are Michael Jackson and international goodwill for America. Instead, she's in a culture of flash mobs, high-tech cars, texting dates, school violence, and social media piranhas who are eager to eat her alive.
To complicate things, a secret left unaddressed from the past has now snowballed into a problem that could cost Natalie everything. She's got to choose between adapting to the new world or making a sacrifice that could fix her timetable and make things right — but will lose the new love she's found in the present and any hope for a future at all.

In this spin on DON QUIXOTE, an actor with a troubled past is typecast for so long he finally snaps and starts believing he really is a knight. He sets out in his bumbling way to save the world.
However, his beloved "fair maiden," whom he's sworn to protect, turns out to be a murderer…with plans of her own for the knight-errant.
Special note to fans of BBC's SHERLOCK: there are dozens of Sherlock references hidden unobtrusively in the copy and pictures, since the show was the inspiration behind the book. See if you can find them!

Blog
Come hang out with me!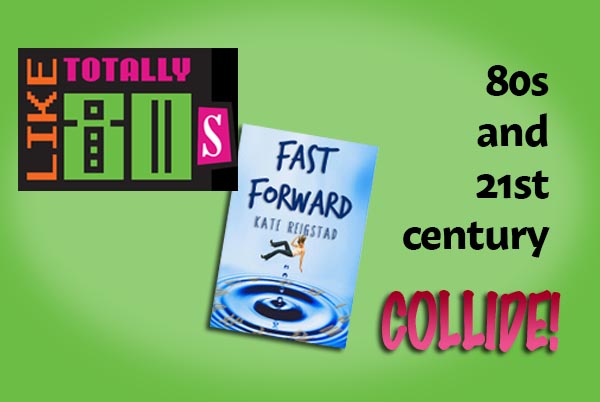 If you remember the 80s, enjoy 80s culture, or have only heard of the 80s…you MUST visit the retro site Like Totally 80s. From scrunchies to Madonna and blue eye shadow — they cover it all. And they ran a Q&A with me for FAST FORWARD! You've gotta check it out, if only to gaze […]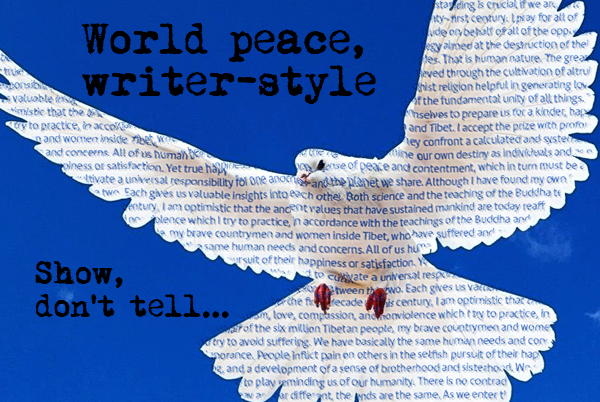 Virtually every writer I know embraces some basic tenets of writing: Know your audience. Use active voice. Put your butt in the chair. Stock up on coffee. And then there's "show, don't tell." As Anton Chekhov said: Don't tell me the moon is shining; show me the glint of light on broken glass. Show, don't […]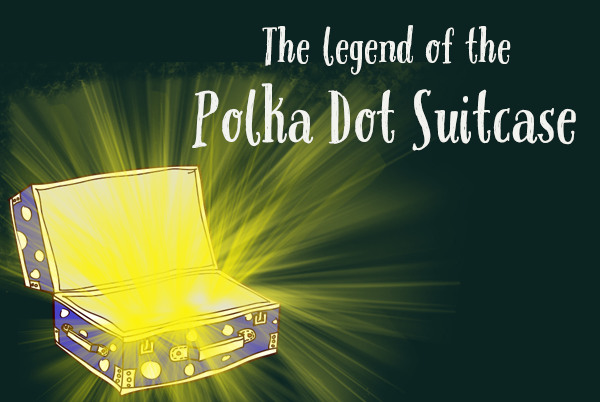 There really was a polka dot suitcase. I was in third grade, and I had the most wonderful teacher — Mrs. Jane Bull. She created a special desk for me, crammed full of writing prompts, where I could go if I finished my school work early. I'd pull out a prompt, start writing furiously…and then […]
Wanna talk?
Spammers keep thwarting my contact forms, and since I'm a writer, not a fighter, I've given up trying to thwart them right back. But I'd love to talk with you! So please shoot me an email at katebooks (at) polkadotsuitcase (dot) com. Don't let the spammers keep us apart!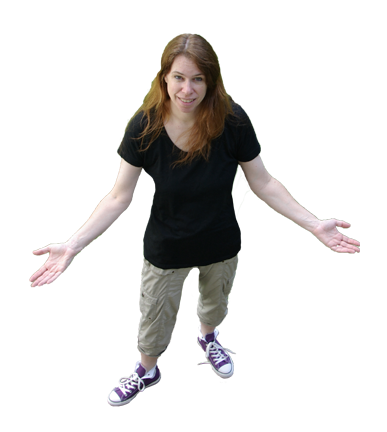 It all started with a four-inch book written in green crayon on peach paper, called "The Rabbet and Dog and Cat." Yes, I realize that's not how rabbit is spelled. I know that now. But when I was five, I wasn't worried about the spelling. I was too busy creating my masterpiece ("illustrated by the author").
Today, I skip the crayons and write fiction for kids and adults. And want to know a secret? I just can't write a straightforward novel like other writers…I always end up hiding "Easter eggs" unobtrusively somewhere in the book! From 220+ song titles woven into the story to secret images and more, it's just another layer of "why not?" I have a lot of fun writing my books, and I want you to have a lot of fun reading them.
Please check out my books, and I'd love to hear what you think — please give me a shout!
If you'd like to check out my non-fiction work — if you need content in words or pictures/motion graphics, please visit me under that persona: www.kathleenreilly.com. I'd love to work with you!